The Hedge Fund Trader
The #1 Online Private Mentoring Program that will show you how to trade and invest in Stocks, ETFs, Mutual Funds, FX and manage your multi-asset portfolio, just like a true hedge fund trader
Stock Trading
Apply the strategies of Hedge Fund managers and guru investors
Asset Allocation
Create all-weather multi-asset portfolios
Macro Trading
Long or Short, trade under any conditions, like the best macro traders
24-week Program
Get mentored privately by an experienced portfolio manager
Learn To Trade and Manage Multi-Asset Portfolios Just Like

Hedge Fund

Traders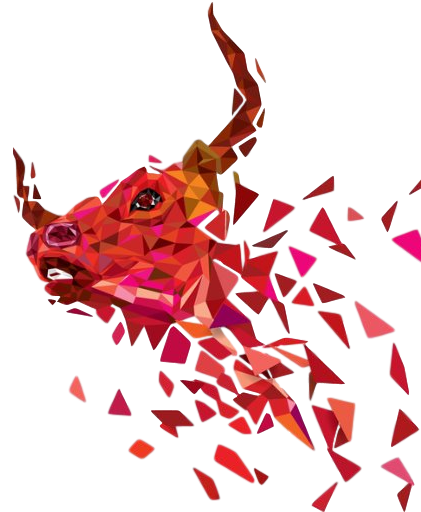 Get Mentored Privately by an Experienced Portfolio Manager...

Comprehensive Training

Advance your knowledge in Global Macro Fundamental analysis and uncover opportunities across different asset classes and global exchanges

Learn to identify stocks with a positive expectancy and find out how to create your own stock portfolio or, use Options for extra gains

Discover how to manage your own all-weather, multi-asset portfolio and start building your wealth much faster

…and Take Control Of Your Financial Future!

Fotis Trading Academy's Mentoring program goes even beyond the traditional mentoring model. We're also advisors. We're coaches. We're partners. But most importantly, we're teachers, imparting upon you the decades of combined experience in top financial institutions.
Manage

Your Own

Multi-Asset Portfolio
Here's the advantage of our mentoring program. You will get mentored by a professional portfolio manager that has managed millions in clients' funds and knows what it takes to trade successfully. You will learn how to apply Global Macro in your analysis and trade just like a hedge fund. Discover how to invest in global financial markets and manage a multi-asset portfolio, using Stocks, ETFs, Bonds, Commodities and FX in any kind of market conditions.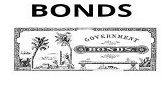 learn global macro
Accurately Identify And Understand The Global Macro Narrative
trade like a hedge fund
Learn How to Trade & Invest All Different Asset Classes For a Living
all-weather performance
Create A Robust Investment Portfolio For Any Kind Of Market Conditions
Start Trading
Like the Pros

In The Industry

Learn how to apply a Top-Down Global Macro approach in your analysis and understand where we are on the business cycle. This will allow you to find great opportunities and give you an edge. We will show you how to find stocks with a high reward/risk profile and even use Options to leverage the odds in your favor. Learn how to create a Multi-Asset Portfolio, using Stocks, ETFs and Mutual Funds just like a Hedge Fund.

Take Control Of Your Money and

Your Life
Are you absolutely confident that you will be able to receive
a pension in the future? Have you considered the impact
from the fast changing global environment to your pension or
investment portfolio?
If you wish to find out what really happens in the world,
upcoming new key trends in finance and society, as well as,
what matters most for you and your own wealth then this is
the place to start!
get a career in trading
Earn Your Master Certificate in Trading and Asset Management
Learn the strategies and tools used by the world's top traders & asset managers
Boost your confidence and acquire skills that will help your career
Overview
Here is what we will cover in
the program
Macro Fundamentals
Get to know the macro-economic factors that affect the narrative and drive price action.
Top-Down Approach
Understand how the overall economy drives the markets and how this affects asset prices.
Trade Stocks Like a Fund
Learn the strategies and methods of guru investors and multi-billion fund managers and start trading like a pro.
Use Options for More Gains
Learn how to apply Options in your trading and benefit from both Long and Short positions.
Understand Asset Allocation
In the Strategic and Asset Allocation Modules, you will learn everything about creating and managing an investment portfolio, just like a bank.
Multi-Asset Approach
Stocks, Bonds, ETFs, Mutual Funds, Commodities, Currencies, learn how to combine different asset classes into a unique, robust portfolio.
SPecial summer OFFER
Start Investing Like a Hedge Fund Trader!
Get mentored privately by a professional portfolio manager and learn how to trade and invest in
Stocks, ETFs, Mutual Funds, FX
and manage your multi-asset portfolio, just like a true hedge fund trader. Discover how to create your own all-weather, multi-asset portfolio and start building your wealth much faster.
Exclusive Deal 15% OFF
Our Personal Guarantee
Nothing feels better than making your first profitable trade. The one where you put in days of work and diligent research and goes exactly as you predicted.

As a Professional Portfolio Manager and Trader we are providing you with a one-of-a-kind Stock Trading and Portfolio Management program, with that goal in mind, that very first profit, for every member.

But that's just the first step!


Having navigated volatile markets through historical crises and prosperous markets we have condensed decades of experience into this program. We're excited to show you what those years of experience have taught us and see what they will teach you.

Get in touch in with us and let's find out if you can join this program.
Created with